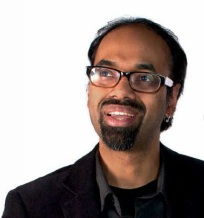 Dr. Richard Lachman
Richard Lachman is Director of the RTA Transmedia Centre and an Associate Professor, Digital Media in the RTA School of Media at Ryerson University. The Gemini-award winning producer is also a creative and technical consultant for new media projects, primarily focused on entertainment and transmedia media properties. He holds a docorate from UNE in Australia, a masters degree from the MIT Media Lab's "Interactive Cinema" group, and a computer-science bachelors degree from MIT.

His professional projects have included partners such as Discovery Channel Canada, CTV, CityTV, and the Banff Centre for the Arts, and his works in the computer games industry have shipped millions of copies and been featured in the New York Times, USA Today and Time Magazine, as well as being part of an exhibition at the American Museum of the Moving Image in New York.

Richard's research interests include convergent media, digital documentary, and new forms of storytelling. He teaches classes in digital media, interactive art, animation, digital documentary, virtual environments, and digital culture.